The 12th APTE 2022 was held online from 11 to 12 November 2022 in Xi'an, China. The event was organised by Chang'an University, China and supported by the Pavement Engineering Society (Singapore) as well as the Asian Pavement Engineering Society (APES).  
There were over 272 participants from 10 different countries/regions including China, India, Sri Lanka, Singapore, Malaysia, Thailand, Indonesia, Portugal, USA and Hong Kong.
The conference was opened by President Sha Aimin of the host university, Chang'an University. The welcome addresses were delivered by Professor Fwa Tien Fang, President of the Pavement Engineering Society (PES) and Chair of the APTE International Steering Committee, and Professor Han Sen, Conference Chair of the 12th APTE 2022.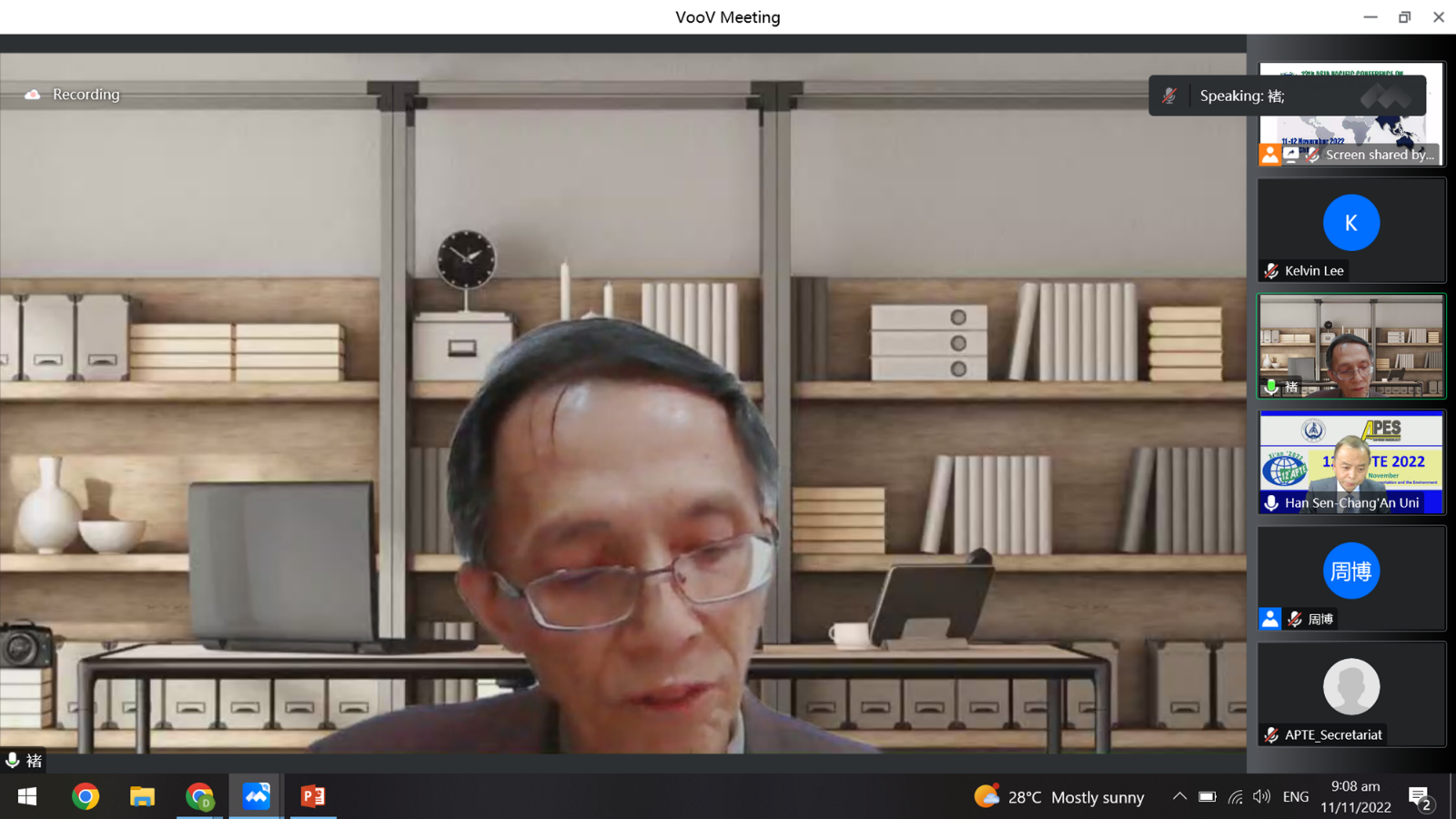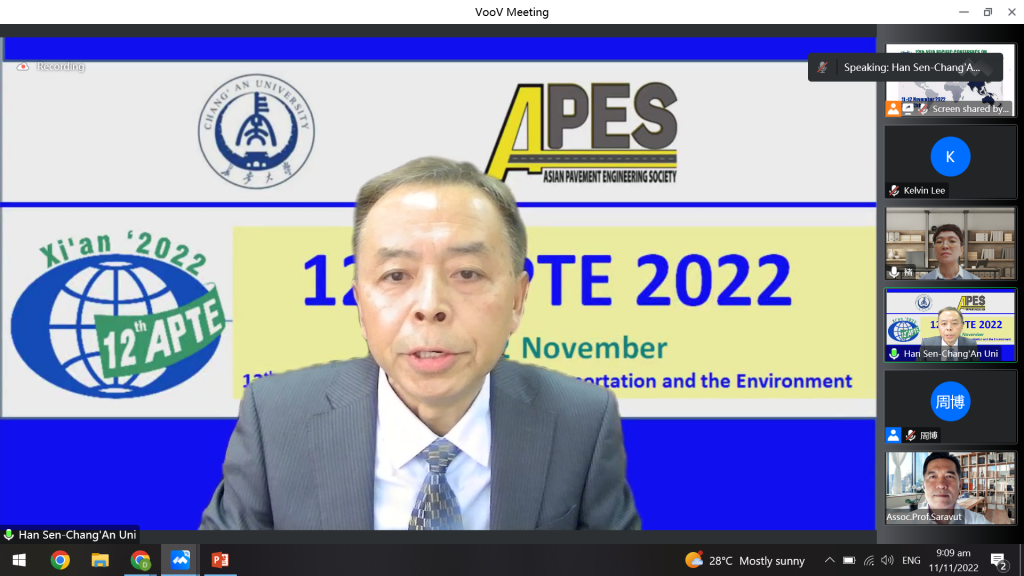 There were two keynote lectures presented on the first day of the conference, namely,
"Continuum Modeling Approach to Land Use, Transport and Environment Problems". By Professor S. C. Wong, The University of Hong Kong, China.
"Urban Mobility and Citizens: A Complex System". By Professor Paulo Pereira and Professor Elizabete Freitas, University of Minho, Portugal.  
A total of 33 papers were presented at the 2-day conference. The topics include:
Use of recycled materials in road construction
Environmental impacts mitigating measures
Local materials for pavement structure
Improved techniques for transport infrastructure
Advanced techniques for paving mixture designs
Efficient traffic and highway operations
Vehicle and human safety
Council members from PES and APES actively participated in the event through paper presentations and also served as chairman for some of the sessions. These include:
R. Muniandy, Universiti Putra Malaysia , Malaysia
Tan Jun Yew, Samwoh Corporation Pte Ltd, Singapore
Saravut Jaritngam, Prince of Songkla University, Thailand
Ludfi Djakfar Brawijaya University, Indonesia
Kelvin Lee Yang Pin, Samwoh Innovation Centre Pte Ltd, Singapore
Bagus H. Setiadji, Diponegoro University, Indonesia
Prof. Raymond Ong Ghim Ping, National University of Singapore
The announcement of the next 13th APTE 2024 was also presented by Associate Professor Raymond Ong from the National University of Singapore.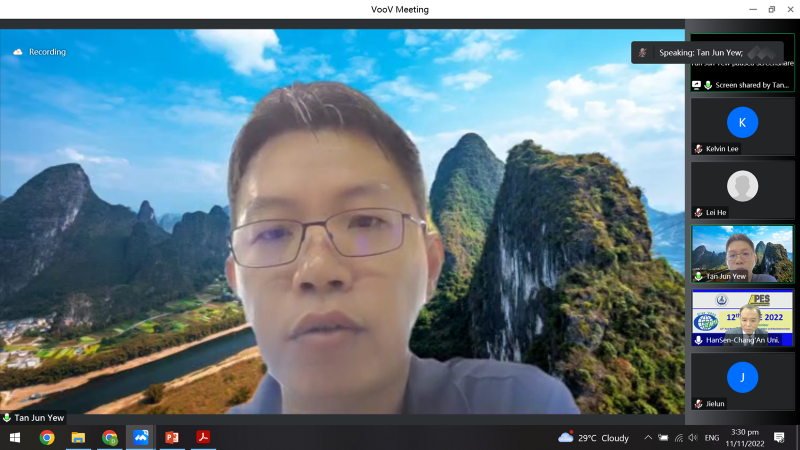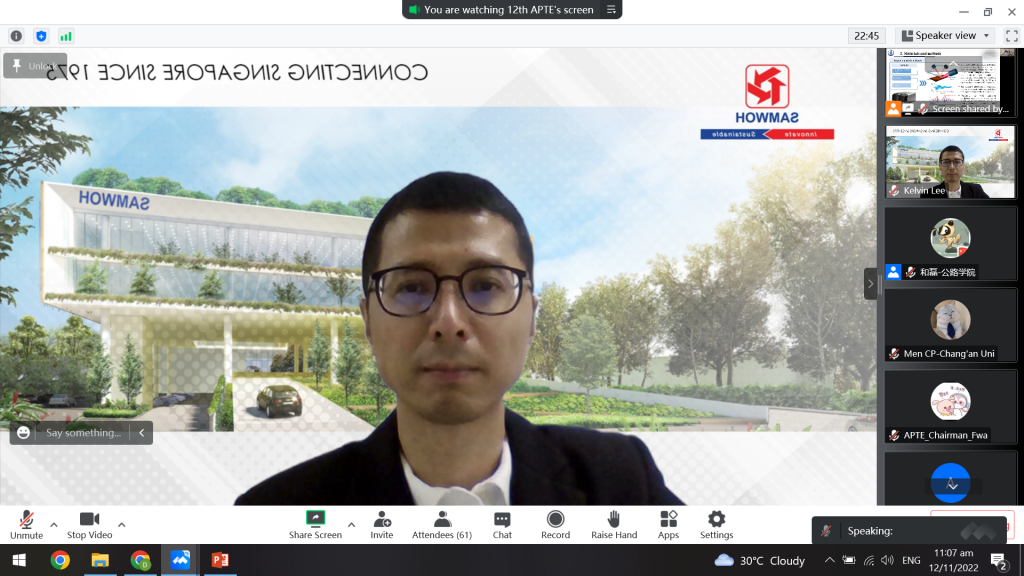 The 12th APTE 2022 was successfully organized. We hope to meet again at the 13th APTE 2024 in Singapore.